THAI ON THE MOVE - SOUL TEACHING AND LEARNING
Many people visiting Thailand want to learn the languages in Bangkok. They experience the friendly helpful nature of the Thai people, they become fascinated by Thai Culture and many fall in love with the Thai way of life.
Thai Solutions Bangkok is so successful more over 14 years, Our school has established since 2004.
We understand this and we really want to help you to enjoy the experience.
Thai Solutions was established by Pornpimon Tongpoo, who is all well qualified and experienced in teaching to all different nationalities. Our school provides Intensive Public Group Classes, Alternative Option Public Group Classes, Individual Tuition, Group Courses, whether that is a Private Group i.e. people who know each other or an Open Group as well as study abroad programs to Australia, USA, UK,
Canada etc.
Being an experienced team we can analyze what is the best for you and we can create a course that will meet your own needs and objectives.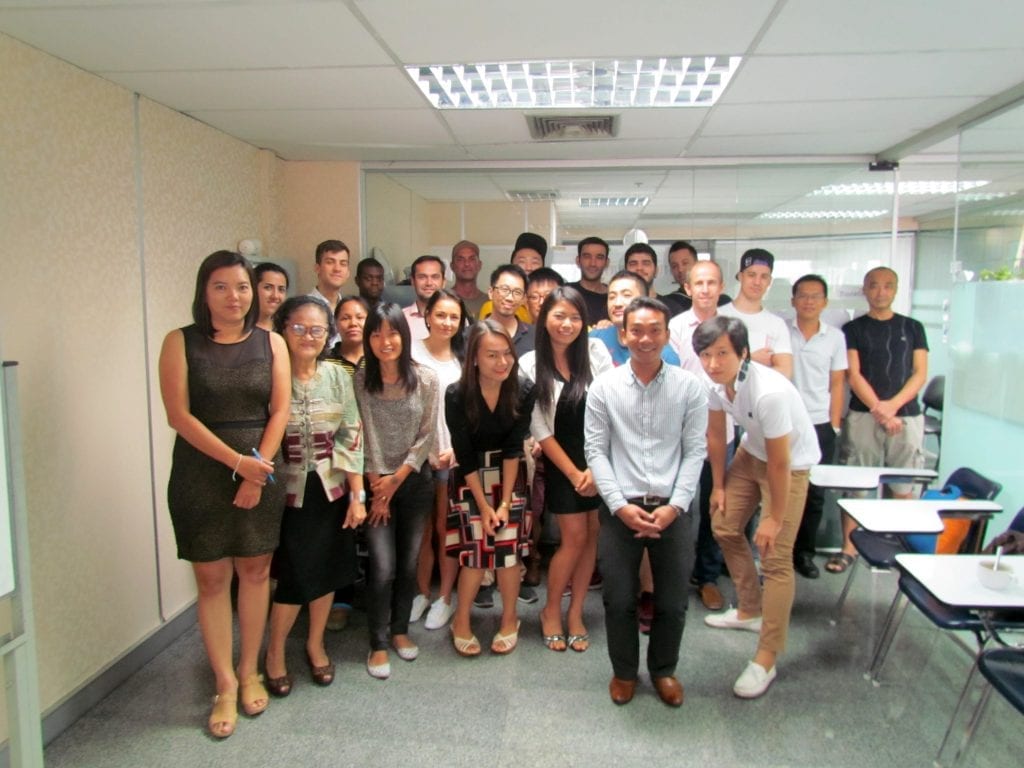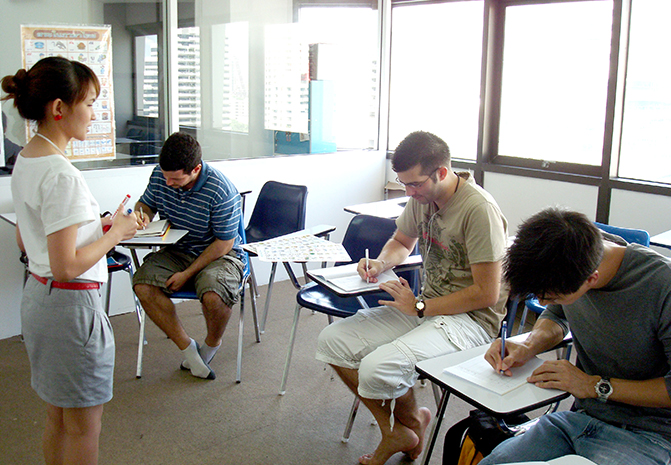 WE INVITE YOU TO COME AND MEET WITH US IN OUR PROFESSIONAL AND FRIENDLY SURROUNDINGS, SO THAT WE CAN START TO UNDERSTAND WHAT YOU WANT TO ACHIEVE WHETHER IT IS TO COMMUNICATE WHILST HOLIDAYING OR TO BE COMPETENT IN MORE FORMAL BUSINESS SITUATIONS.
Thai Solutions also got a license from Ministry of Education to give our students Ed Visa that will allow you learn Thai and stay in Kingdom of Thailand. We are proud that our specialists are able to offer professional teaching solutions, through courses tailored for you, concentrating on the concept of effective learning.