A living, breathing language – Teaching from the Soul
A professional & honest Thai language school. Learn to speak & listen Thai in a professional environment with friendly Thai teacher! Highly recommend!
– Utt, Mongolia
How we got started
We were established in 2004.
We saw that many foreigners coming to Thailand fell in love with the beauty of the country and the friendly nature of the Thai people, but had trouble learning the language.
Our principal Pornpimon Tongpoo decided to open Thai Solutions School. Today, our staff has decades of experience teaching and building courses, and we have helped thousands of students learn the language and build a life in Thailand.
Our school provides courses in Thai, Japanese and English, as well as study abroad opportunities in many countries.
We can analyze what is the best option for you and craft a course that will meet your own needs and objectives.
Accreditation by the Thai Ministry of Education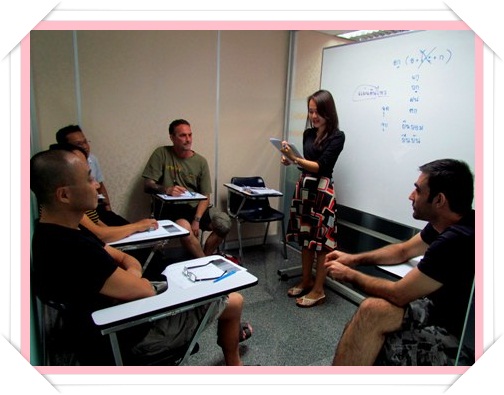 Getting Started at Thai Solutions
Education Visa (Non-Immigrant ED) Visa Processing
All our courses come with the option to add ED Visa processing. Anybody can apply to get the Education Visa, with a few exceptions:
Thai Courses
We offer many types of Thai Courses, for beginners and intermediate students alike. You can choose to study at-school or online, in a group setting or privately.
Thai Course Overview
Other Languages
We also offer English course and Japanese courses, both at our school and online. These options can also come with the ED Visa.