Who are we?
Our team comes from a diverse set of backgrounds, as we offer courses in Thai, English and Japanese. Maybe there is one similarity between all our team members: we LOVE to share everything we know about language and culture!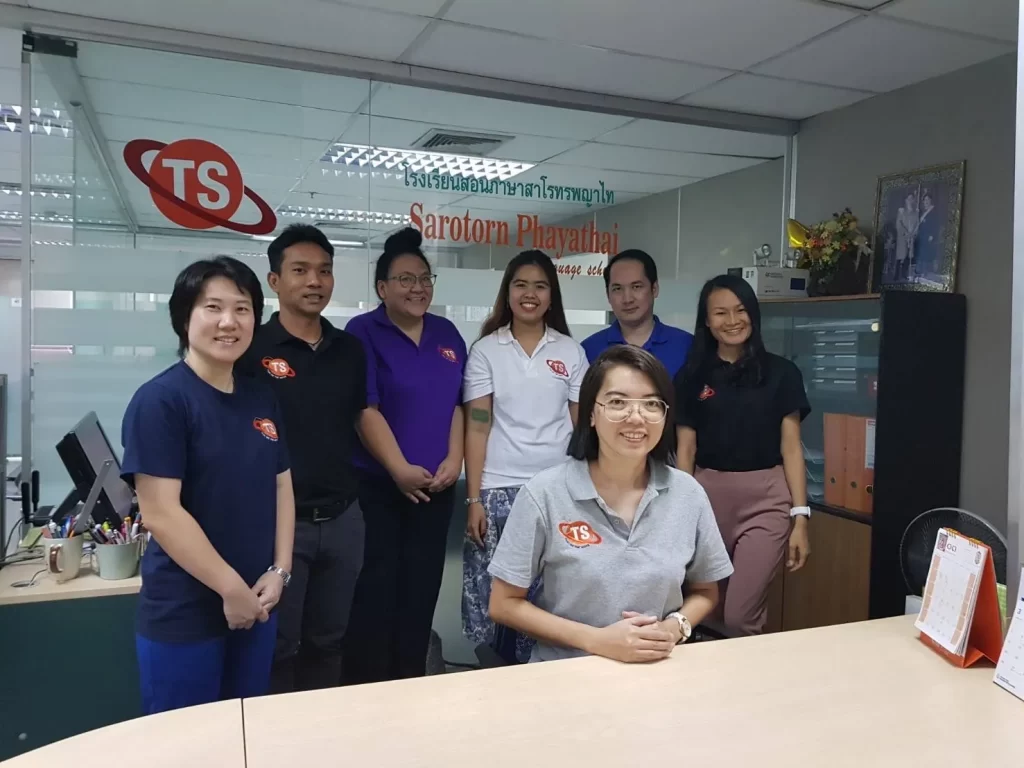 Meet the team!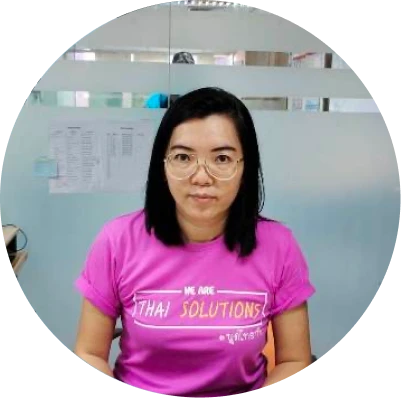 Pornpimon Tongpoo
Principal
Everybody learns differently. There is no one-size-fits-all method. We've built Thai Solutions to craft the learning around the student, and not the other way around.
Relationships and work are some of the most important aspects of our lives, and language is at the heart of both of them. Because of this, our goal is not just to teach students the fundamentals of language, but to help them achieve their life goals in Thailand.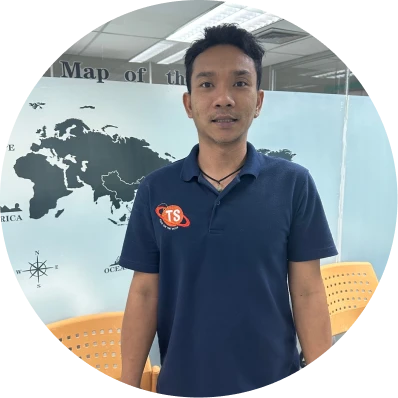 Wuttipong Tangkasaem
Customer Service Department
My motto is: Help people, one at a time. I believe in punctuality, dedication and the power of a positive attitude. I also believe it's always a good time to meet new people from around the world.
As an ED visa consultant, I will give you the best custom-tailored advice for your specific situation, and do my utmost to help you get the lifestyle outcome you want.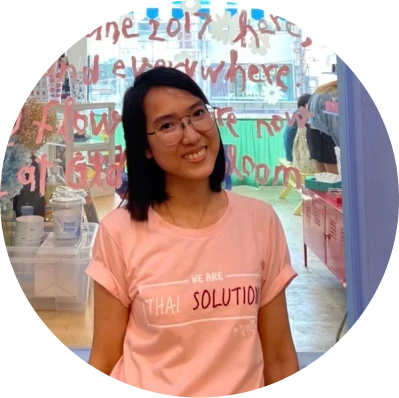 Amornrat Janhom
Visa and Documents Department
Our school has been open for 15+ years: in that time I've come to know the visa and immigration policies in Thailand like the back of my own hand!
Policies change fast. Information that was true a month ago might not be the next. That's why we make it our duty to obtain 100% accurate information directly from the source (The Thai Ministry of Education) and relay it to students.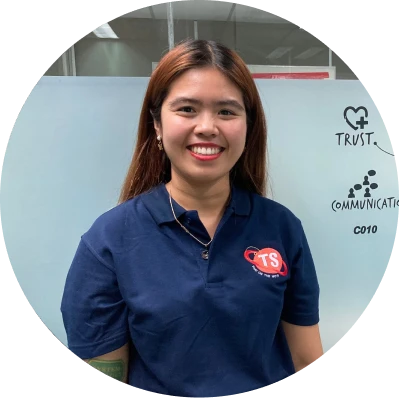 Parichat Benjarong
English Language Instructor / Customer Service Department
Hi there! I'm Parichat. Remember! It's ok if you make mistakes when you're learning new language. "It happens to the best of us!" And we learn from mistakes, don't we? Never Give Up 🙂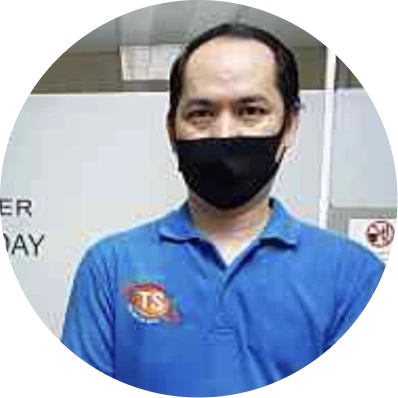 Kittichai Singmaythakun
Instructor
ครูกิติชัย มาครับ พร้อมเสริฟภาษาไทยให้นักเรียนทุกชาติ พร้อมอธิบาย ทุกคำถาม พร้อมสอนทุกระดับประทับใจ สอนภาษาไทย พร้อมสอดแทรกวัฒนธรรมไทยและการใชชีวิตแบบไทยแท้ แน่นอน
Suphanee Singmaythakun
Instructor
ครูเหลี่ยน
ภาษาไทยไม่ยากอย่างที่คิด สอนสนุก เน้นความเข้าใจ ได้ทั้งสาระและความรู้ภาษาไทยนำไปใช้ในชีวิตประจำวันได้จริง😊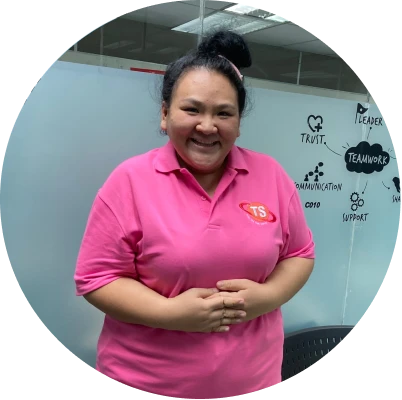 Khwanjira Chuensamphan
Japanese Language Instructor
私はナットと申します。 タイ語と日本語の語学教師として、私の経験は7年以上です。 私は生徒たちが楽しい方法で言語を学び、 楽しんでくれると思っています。ครูแนทค่ะ ประสบการณ์ในการสอนไม่ว่าจะเป็นภาษาไทยหรือ ภาษาญี่ปุ่นมีมากกว่า7ปี ครูจะมีวิธีสอนแบบสนุกสนานและคิดว่านักเรียนจะสนุก กับการเรียนภาษาญี่ปุ่นค่ะ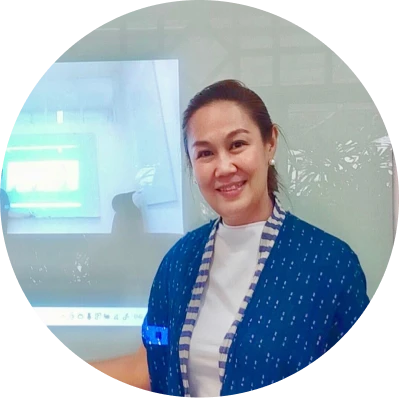 Pavinee Krueya
Instructor
I have been teaching Thai to foreigners more than 6 years. I love teaching and want to help my students achieve their goals in Thailand.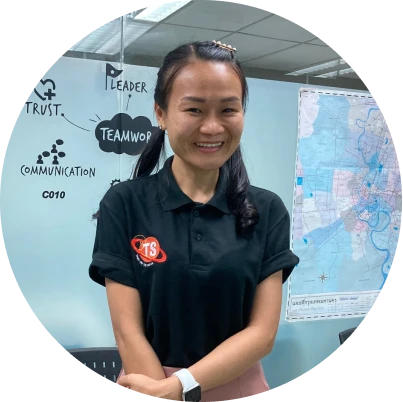 Maliwan Tankham
Instructor
From my experience teaching Thai language for over 10 years, I know that recreational learning not only the easiest, but the most effective way to learn Thai efficiently.
It's that much easier to learn when it's fun!