Pantip Plaza, located right next to the Platinum Fashion Mall used to be the unequivocal king of electronics shopping malls.
It was a cavernous hub of all things blinking, spinning, wired and wireless. Shoppers would delight in the low prices and range of electronics you could buy. It was truly a sight to behold: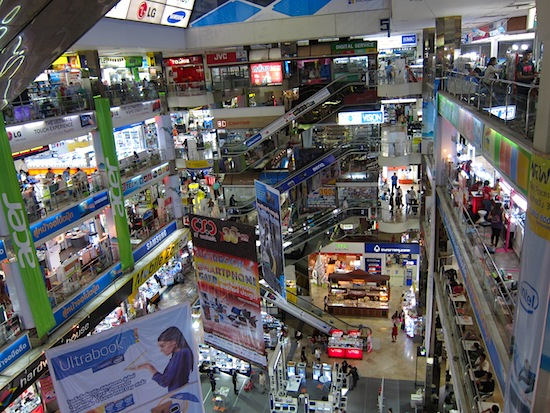 Why is it then, the mall is almost empty today, save for a few small shops and a JIB Computer Store?
Shoppers are invariably surprised when they enter the mall and see it almost empty: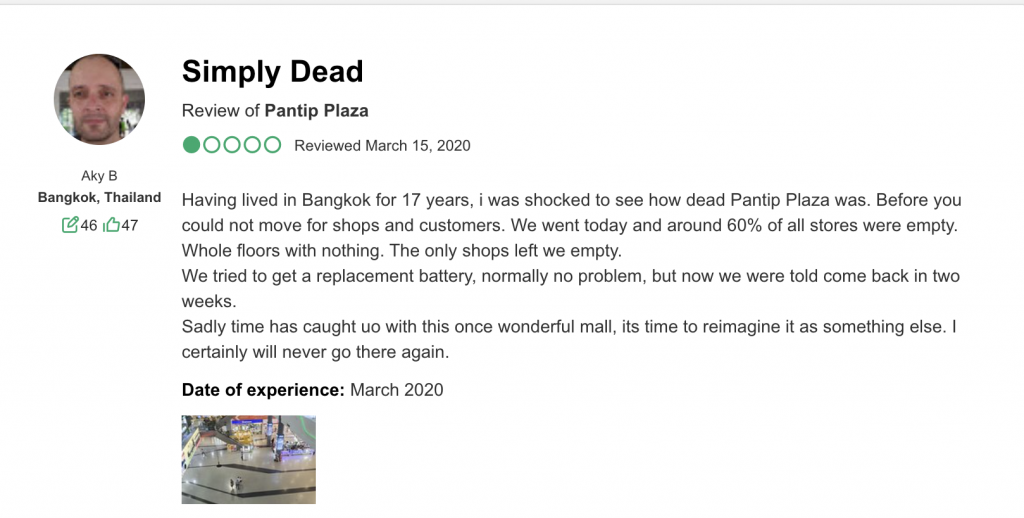 So what actually happened? How did this bustling marketplace turn into a complete ghost town?
In 2018 the owners of Pantip Plaza decided to completely renovate the space, and increase rents in the process.
They had a very prolonged renovation where they would close down half of one floor and shift everything around. Many escalators were also shut down in this process.
The end result was that customers could not find what they were looking for. This went on for about 18 months, and disappointed customers turned elsewhere for their electronics.
The renovations finished but the damage was done. Many shops could not afford the new rent (over 40% increase) and went out of business or moved to to the neighboring Palladium Mall (which is now also quite empty).
There are a number of factors that also contributed to the death of Pantip Plaza and similar malls:
The surge in online shopping in the 2010s also lead to the slow decline of these brick-and-mortar stores.
COVID meant less foreigners, which comprised of a bulk of Pantip shoppers
The crackdowns on ED Visas starting in 2019 also meant less foreigners
The only shops that remain are some for printers, ink and cables on the 4th floor. You can also find a JIB Computer Store that sells a wide range of laptops, computers and computer accessories.
Where can I buy electronics now?
I recommend the following malls to buy electronics:
Fortune Town IT Mall (location)
Open 10am – 8pm every day. Phra Ram 9 BTS Station next to Asoke BTS Station.
If you're in Bangkok and are looking for anything electronic, chances are you'll find it here. There ars several floors and it kind of follows a layout or pattern. With cameras and tripods/stands, SD cards, lamps etc together on one floor
Then the cellphones and every accessory you can think of like cables, power banks and way more.
Zeer Rangsit
One day is simply not enough to see it all.3 Floor IT Mall for all your electronic needs. There is also a lot of audio equipment here.